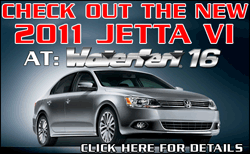 Volkswagen is giving Waterfest fans a chance to get hands-on with the all-new 2011 Jetta before itís available in-market.
Make sure to stop by the official VW space to see the Jettascape.
You pick the scene. We take the picture.
Then with one click of a mouse you can share the picture with friends and on facebook.